NAPC Sanctuary Choir Worship Retreat: Day 1
---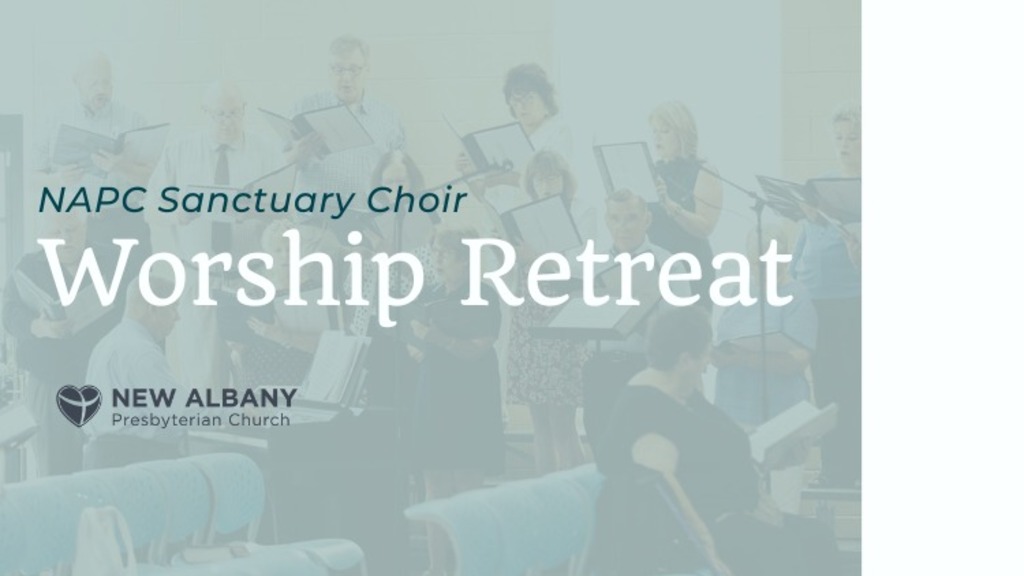 Come one! Come all! Friday, August 26 and Saturday, August 27. Please join us at the 2022 NAPC Sanctuary Choir Worship Retreat! We will be praying together, worshiping together, singing together and fellowshipping together. 
Friday evening – 6:00 PM (light snacks @ 6) – 9:00 PM. 
Saturday morning – 8:00 AM (Continental breakfast @ 8) – 1:00 PM (picnic lunch for all at noon!). 
We will be singing some wonderful old standard anthems, looking at new music for Christmas 2022 and Easter 2023. There will be a special worship presentation at 8:00 PM on Friday evening presented by Greg and Geri Rosser.
All current Sanctuary Choir members, returning members and anyone else who is interested in joining the choir will be there. 
Looking forward to seeing ALL of YOU at the 2022 Sanctuary Choir Worship Retreat.
Date
Location
Franklin Church
7171 Central College Rd
New Albany, OH 43054