Saturday Women's Group
---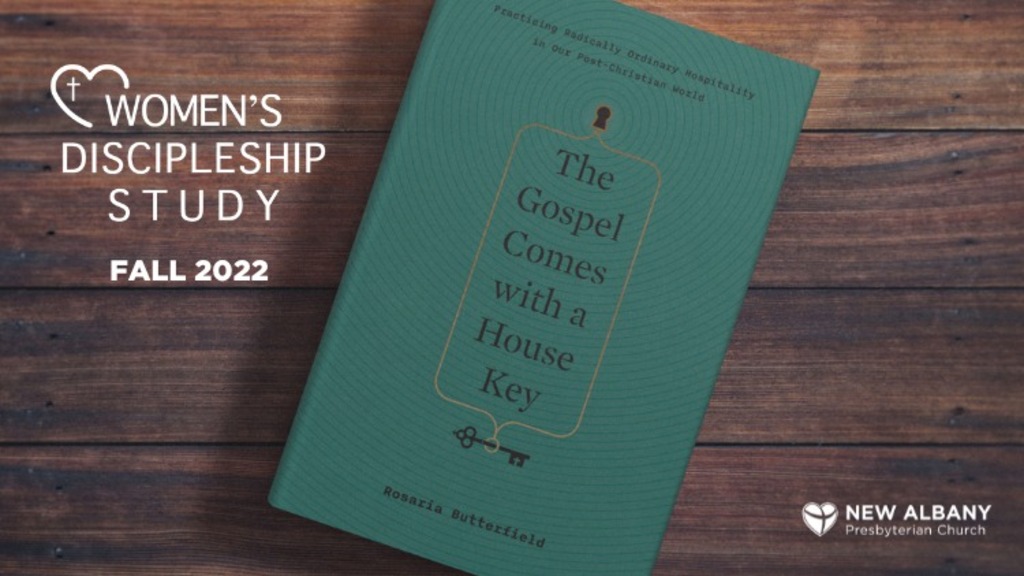 Sometimes God saves people through impassioned messages from the pulpit or on a street corner. But in many cases, God saves someone in the context of a relationship, where Christians invite unbelievers into their lives and into their homes—the practice of simple hospitality. Join one of our men's or women's groups for a 10-session biblical study following the book The Gospel Comes with a House Key: Practicing Radical Ordinary Hospitality in our Post-Christian World by Rosaria Butterfield.
Let's learn together how to envision our lives and our homes as not our own but as tools to take the good news of Jesus to our neighbor.
Books are provided by NAPC for this study at the cost of $15 per book. Your leader will have a copy of the book plus a study guide.
Date
Location
Franklin Church
7171 Central College Rd
New Albany, OH 43054