Music Ministry
---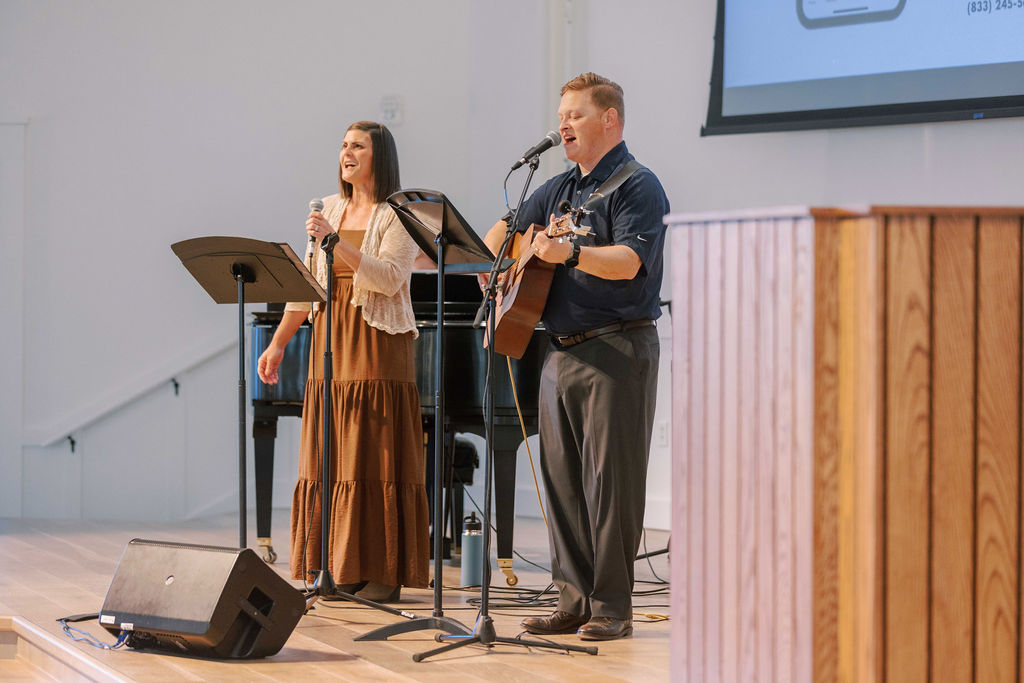 At NAPC, our priority in musical worship and congregational singing is to glorify God by singing words that are true, and scripture based or inspired. Worship through song is a time for God to be praised, and our body of believers to be encouraged! There are multiple opportunities for you to share the musical gifts God has given you in our church.
Sanctuary Choir
Our Sanctuary Choir is a diverse group of singers who present varied and challenging choir anthems. Sanctuary Choir meets on Wednesday nights from 7:00pm – 8:20pm at Franklin United Church of the Brethren. This group is open to teens and adults. No audition or previous music training is necessary to join.
Praise Band
Our church has a growing Praise Band that presents a blend of contemporary and traditional songs. This group is also made up of students and adults who love praising God through song! We have featured unique instruments such as ukulele and cello, so no matter your instrument, if you'd like to audition there are opportunities for both vocalists and instrumentalists.
Questions?
Contact our Lead Pastor today.