Tuesday (VIRTUAL) Women's Group
---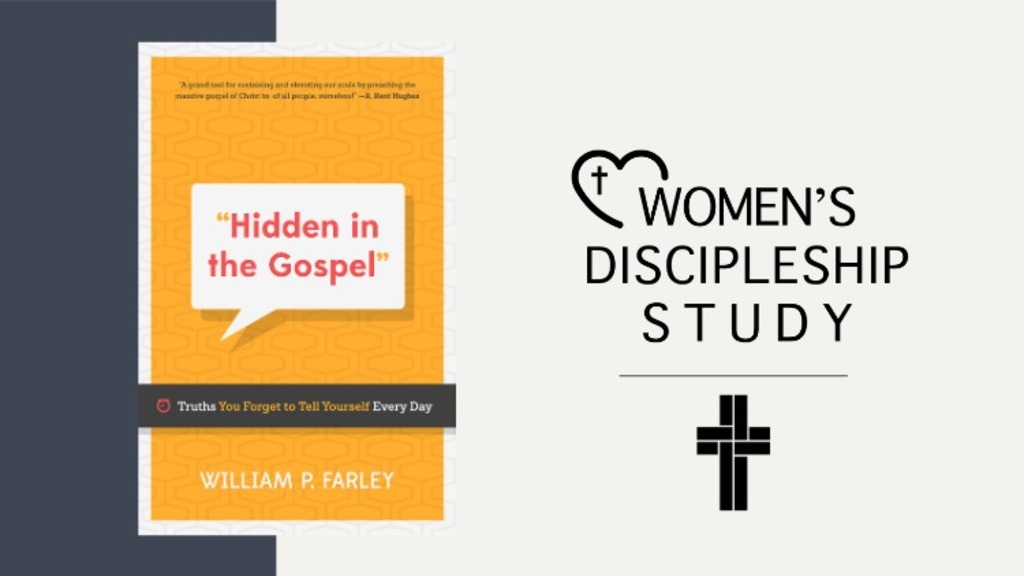 No matter who we are, we all do the same thing: Talk to ourselves. Our thoughts are always with us—a powerful and inescapable part of our lives. And they move quickly, minute by minute, from lifting our spirits to bringing us low. We might try to drown out the noise with more positive thinking, but our Lord provides a better way: one hidden in the Gospel.
For ten weeks beginning this September, our NAPC Men's & Women's Discipleship Groups will study William Farley's Hidden in the Gospel: Truths You Forget to Tell Yourself Every Day. In this Biblical book filled with Scripture, we will learn how to daily preach the Gospel to ourselves, changing the driver and object of our thoughts. Hidden in the Gospel will be deeply practical and very accessible. Whether you have been following Jesus for days or decades, we all need to regularly remind our heads and hearts of the depth of God's love seen in the gift of his Son. Join us!
All books are available through your leader.
Date
Location
Google Meet- Leader will send meeting link

,