Uganda & Kenya Mission Trip Interest Meeting
---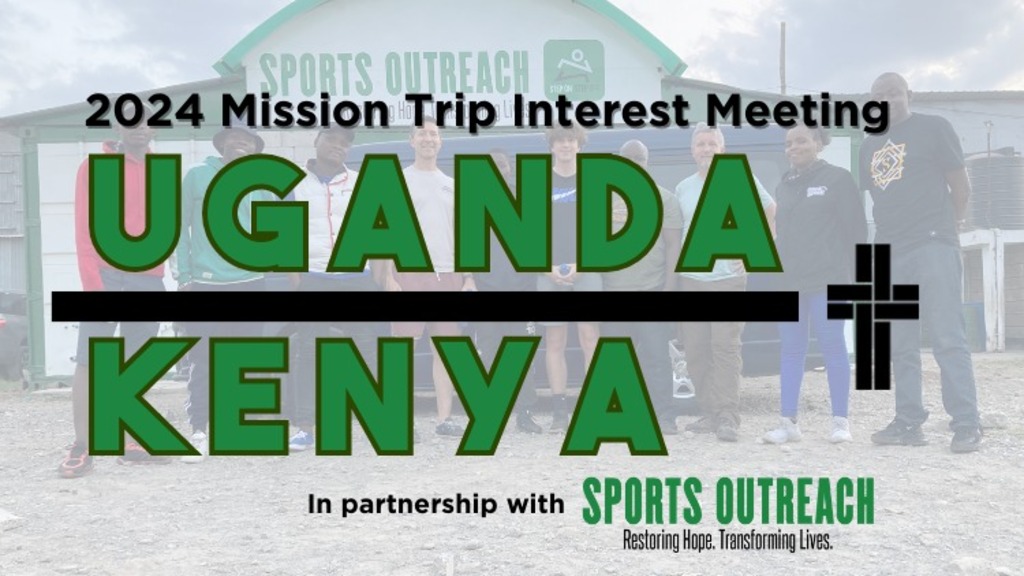 Please join us on Saturday, September 17 at 2:00 at the NAPC Office to learn about our June 2024 Mission Trip to Uganda and Kenya. We will review the purpose of the trip, the dates, cost, what to expect, and more.
We will be renewing our relationships with Sports Outreach staff in Kampala and Gulu, Uganda, and Nairobi, Kenya. The trip will involve some medical work plus relationship building, Christian outreaches, sports and chess ministries, potential feeding/trades/construction, and teaching and discipleship. The medical work will only be a small part of the trip; you do not have to be a medical person to join us.
2024 Trip date is roughly May 31-June 14, 2024 (may shift by one day).
All are welcome!
Please contact Todd Karsies, for more details, to express interest, or confirm plan to travel.
Date
Location
NAPC Church Office
5321 Harlem Rd
New Albany, OH 43054