VBS Volunteer Info Meeting
---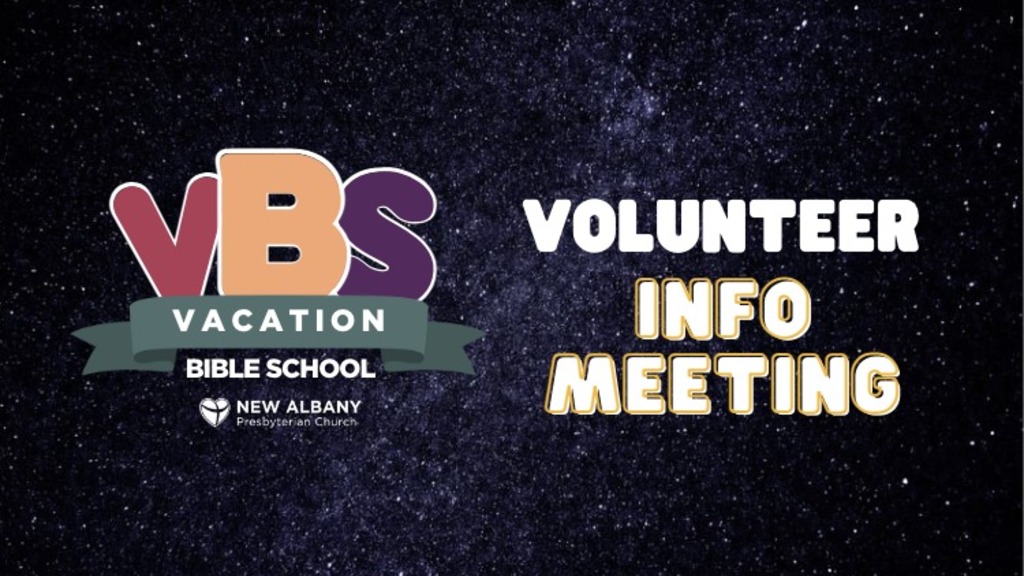 Volunteers needed for VBS 2023!
Interested? Join us on Sunday, March 19 after each service (approximately 10:15 am and 12:15 pm) in room 169 of Classroom Center.
We will overview the program and explain the types of roles needed. We need at least 50 volunteers. Adults and teens are welcome to sign up. Sign up here to attend the meeting or to indicate your interest in volunteering if you cannot attend the meeting. Contact Anne Liptak with questions.
Date
Location
NAMS Classroom Center
6600 E Dublin Granville Rd
New Albany, OH 43054