Worship Services at Franklin Church
---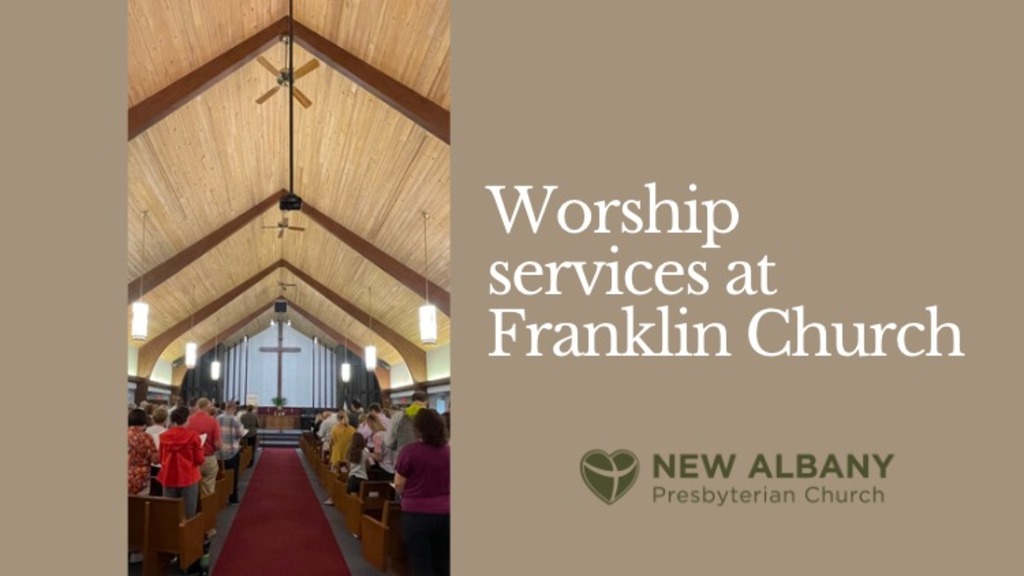 On Sunday, March 12 our church will hold *two* NAPC worship services at Franklin Church (7171 Central College Road). The service times are 8:30am for our Traditional service and 11:30am for our Acoustic service.
We are so thankful for the great relationships we have built as a church in the community with Franklin to be able to hold this service- while the NAMS folks host a basketball tournament!
Childcare & JAM! classes for kids through 4th grade will be provided. All are welcome to join us for this *special* Sunday on March 12th.
Our worship service location resumes as normal on Sunday, March 19 – 9:00 am and 11:00 am at the NA Middle School Cafeteria Building.
Date
Location
Franklin Church
7171 Central College Rd
New Albany, OH 43054