David Milroy, Lead Pastor
---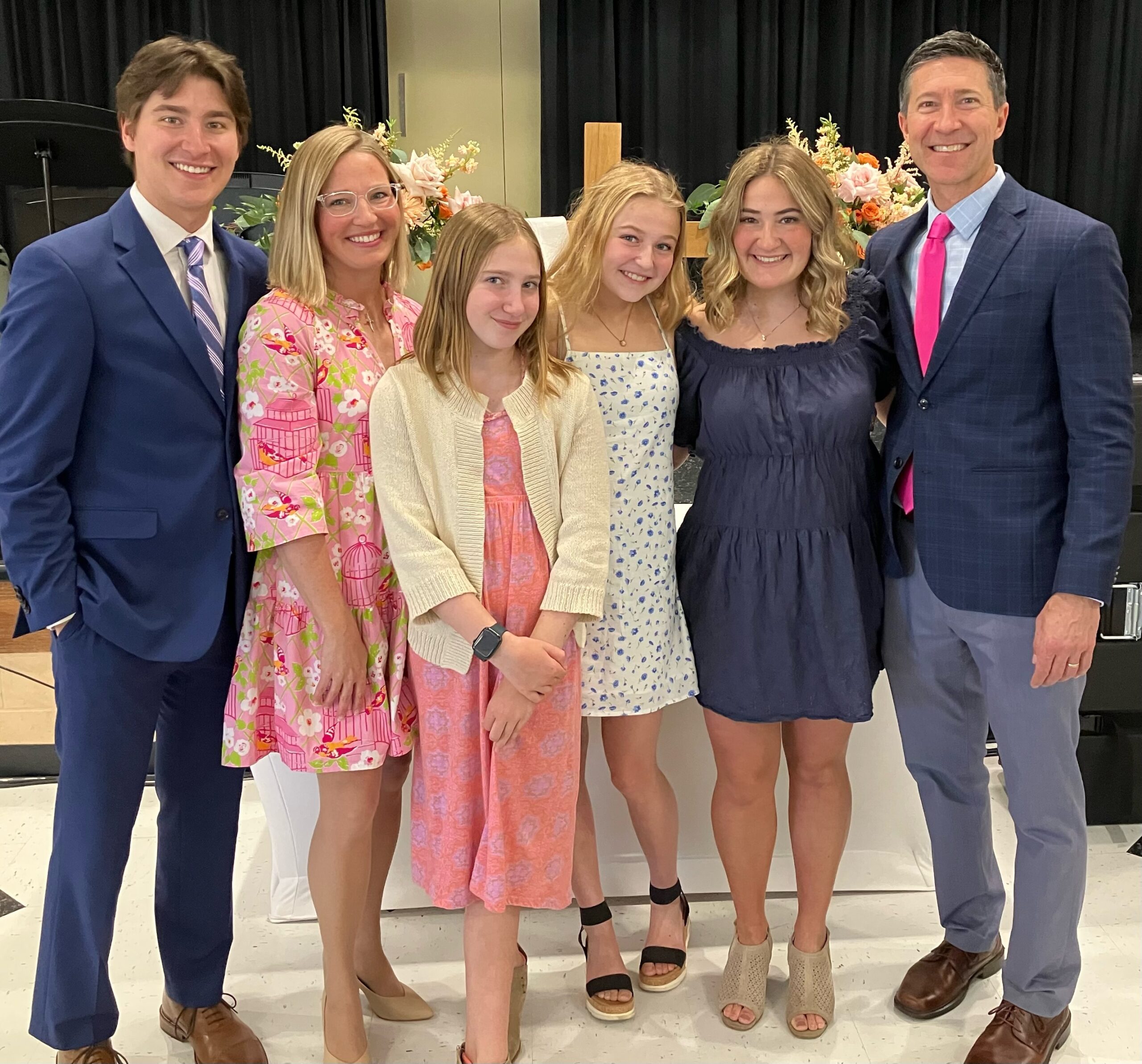 The Milroy Family pictured at Easter Service 2022.
About
Pastor David has been married to his wife Lia for over 25 years, and they have four children – Hunter, Isabella, Katherine and Annie. He has been the lead pastor of NAPC since 2004. He owns a dog named Calvin, a couple cats, and is hopeful that these will be the very last pets he is conned into paying for. David enjoys reading Reformed theology, classic novels, hobbit novels and elevenwarriors.com. He also enjoys bourbon and cycling (but not at the same time).
Contact
Pastor David has office hours Tuesday through Thursday. To schedule a meeting or coffee, contact him here.