National Missions
---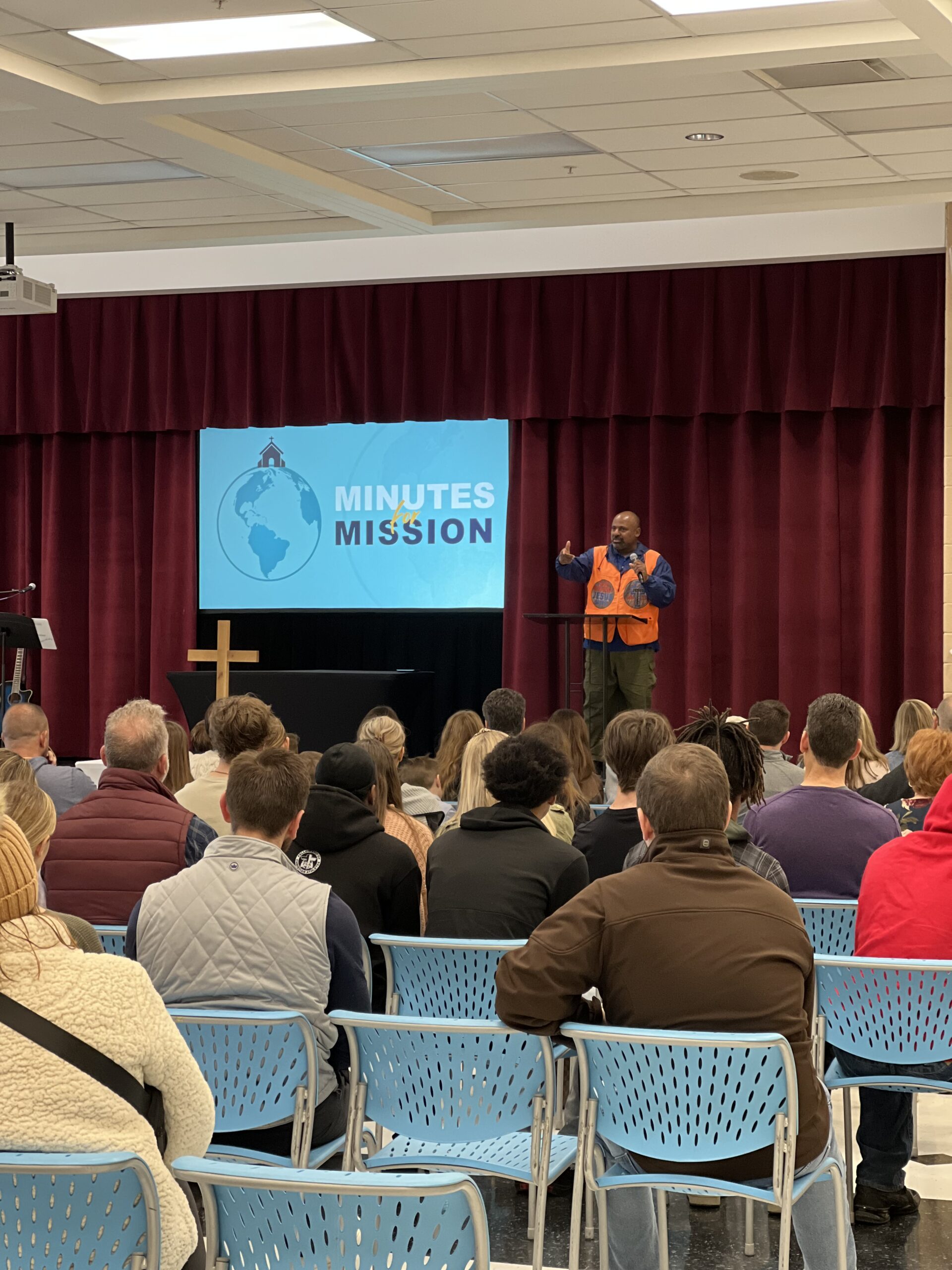 As the power of the Spirit works within our corporate worship, fellowship and training, our mission is to be witnesses to our community, our country and the world. At NAPC our desire is to go out into the world and honor Christ as Lord. Acts 1:8
Pictured above: Sam Bethea (Big Sam) sharing how God is moving through his ministry at our NAPC Minutes for Mission portion of worship.
Hope for Renewal
Hope for Renewal (H4R) is an EPC church plant in the Idora neighborhood of Youngstown (equivalent of our Linden community). H4R seeks to serve, build relationships and to share the love of Christ. The EPC encourages its congregations to be involved in church planting in one of three ways – partner, patron, or planter. NAPC serves as a patron of H4R, providing financial support to help them restore their ministry building and support their ministry. In the summer of 2022, NAPC began a partner to this ministry by going on a mission trip to the Idora Community near Youngstown. Watch our Minutes for Mission to learn more about H4R.
Sam Bethea (Big Sam)
NAPC offers financial support to Sam Bethea (Big Sam). At our first mission trip to Project 658 in Charlotte, NC in 2016, we met a man named Sam Bethea (or as we like to call him "Big Sam"). Big Sam had come to the Project 658 Center, after being arrested 29 times, and heard the Gospel. Big Sam began a street ministry in which he shared the Gospel to others, in the streets of downtown Charlotte. Big Sam still runs that street ministry to this date (in fact, if you want to know more about Big Sam simply go to Google and type in "Jesus Saves Guy"). Watch our Minutes for Mission to learn more about Big Sam's ministry.
Contact Us
Want to know ways you can serve at Hope for Renewal, or financially support these national missions above and beyond your normal tithe?