WHY STEWARDSHIP?
STEWARDSHIP IS NOW MORE IMPORTANT THAN EVER.
Stewardship at New Albany Presbyterian Church is a year-round ministry and it goes to the heart of what it means to be a Christian: In light of who God is and how He's richly blessed us in Christ, we joyfully return to Him a portion of those good gifts. The Biblical model for this is the "tithe," which refers to one-tenth of a person's gross income. The Bible also calls us to give joyfully through "offerings," which are sacrificially above and beyond our tithes. As a church committed to our mission, we are faithfully following God's Word wherever He leads. One crucial part of this is our Faith.Forward. Capital Campaign for permanent space. Make no mistake—achieving this will require our congregation to give above and beyond regular tithes. We prayerfully ask that you consider how to strongly maintain your regular tithes in support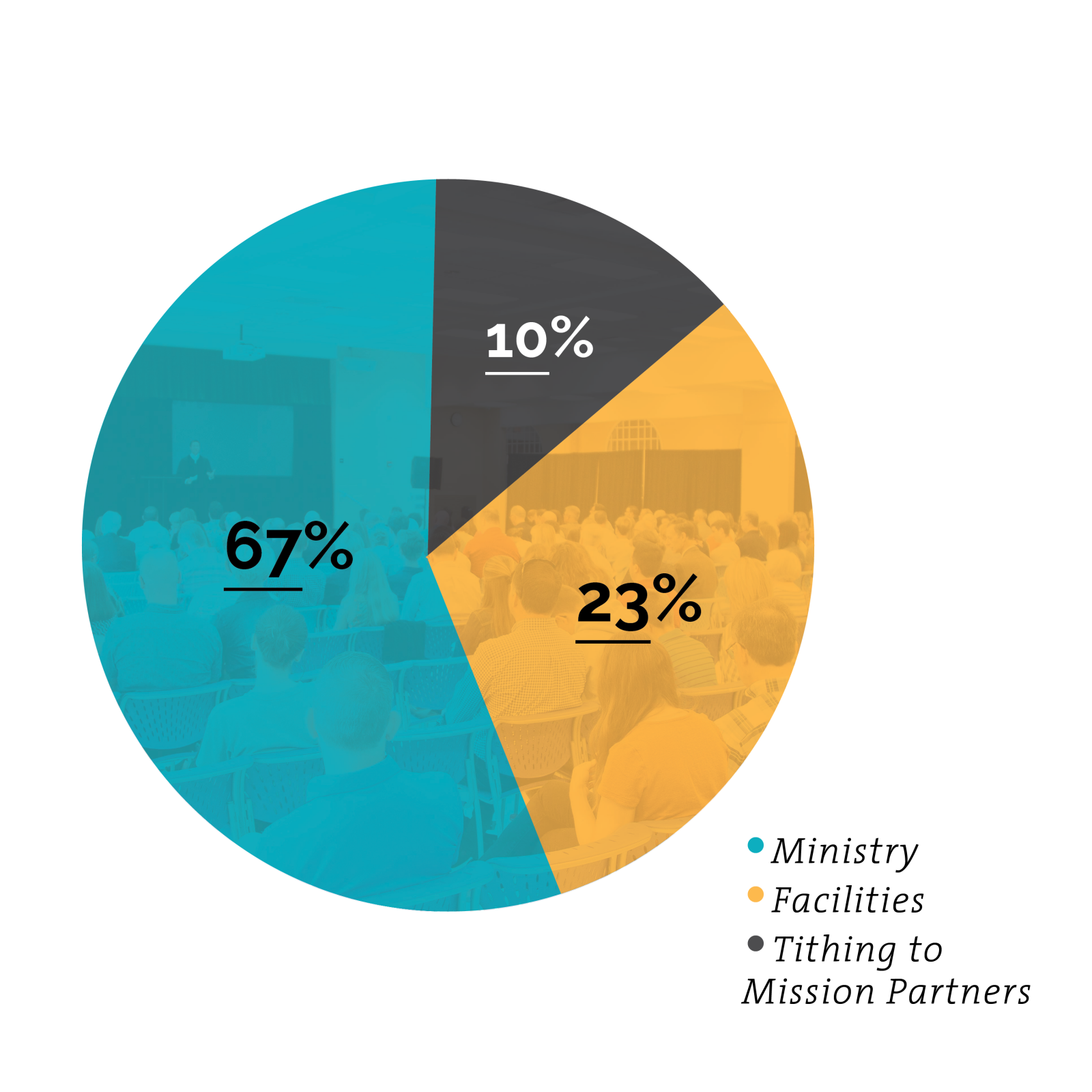 of our ongoing ministries and missions while joyfully giving above and beyond in offerings as part of the Faith.Forward. Capital Campaign.
OUR COMMITMENT TO GIVING.
At NAPC our mission is to glorify God through lives changed by Jesus Christ. The graph shows where your 2021 Stewardship Commitment will go to.
Our external mission partners are very important to the mission of NAPC. That is why NAPC does the same thing we ask of you—tithing 10% of all contributions we receive out to these external missions. This tithe is used to directly impact these ministries who serve those in need and partner in spreading the Gospel.
OUR PARTNERS INCLUDE:
• Linden Community
• Uganda & Ometepec Mission
• Young Life New Albany
A GUIDE TO GIVING:
YOUR 2021 COMMITMENT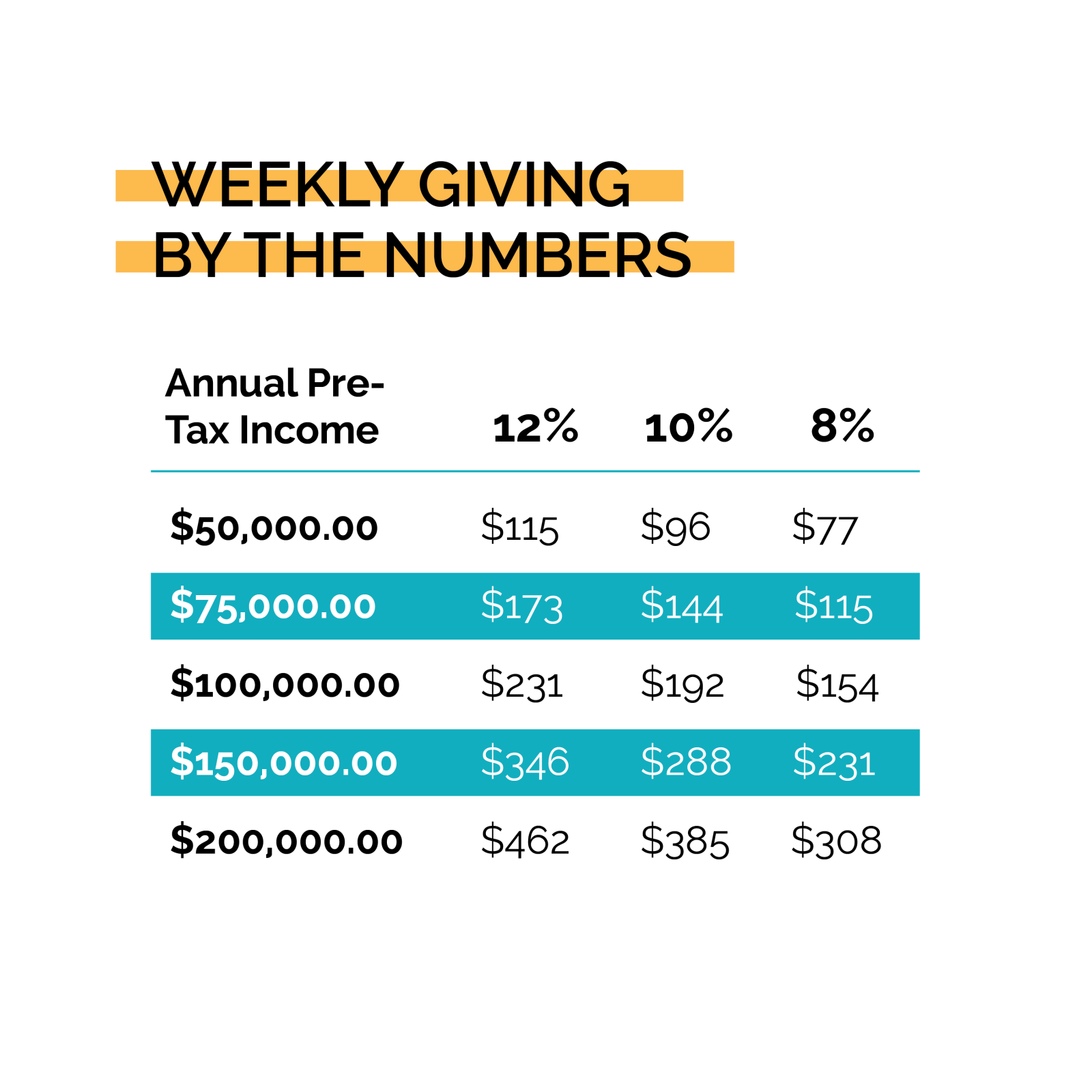 Just as NAPC is committed to giving to others, your commitment to the church is an important way to give back to God. For many, "proportionate giving" is a good way to get started and this chart can show you how. Contact the church office if you need assistance in any way with giving by email or phone: (614) 933-9680. Check out our give page to see all of the ways that you can contribute to the mission.
Your 2021 Commitment

Every good gift and every perfect gift is from above, coming down from the Fatherof lights, with whom there is no variation or shadow due to change. James 1:17